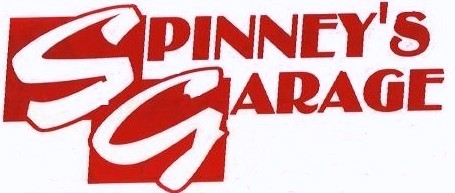 Welcome to Spinneys Garage your Amsoil dealer in Southwest Nova Scotia. Come and visit our retail store at 4109 Hwy # 3 Lower Argyle N.S. Call for an appointment for and oil change or product in stock. Delivery to the surrounding areas is available. Give us a call at 643-2831 or email at spinneysgarage@ns.sympatico.ca . Hours are 8:00 AM to 5:30 P.M. Monday to Friday. Saturday 8:00 to 12:00 by appointment.
Winter is just around the corner book yourr appointment now to have your winter tires installed.
Visit us on Facebook at
www.facebook.com/SpinneysGarage
Overview: 35 years back when synthetic lubricants were only known to aviation and aerospace industry, AMZOIL (later renamed as AMSOIL) developed and launched the World's first API certified 100% synthetic motor oil for passenger and commercial vehicles.
AMSOIL is "The First in Synthetics" and also the first in quality, protection and performance. AMSOIL is the only company in the world to own trademark rights to "The First in Synthetics".
Today, virtually every other motor oil manufacturer has recognized the superiority of synthetic lubricants and has followed the AMSOIL lead by introductions of synthetic motor oils of their own although mostly are not 100% pure synthetic like AMSOIL is; they are Group III Hydroisomerized petroleum oils, marketed as synthetics under a new law. They spend millions of dollars advertising their "new" and "revolutionary" products. No one, however, can match AMSOIL experience and technological know-how. And no company in the world delivers products like AMSOIL.
Petroleum motor oil's film strength is about 400 psi where as AMSOIL lubricants film strength is about 3300 psi and does not break down, shear or loose viscosity under heat and stress. Petroleum motor oil breaks down under heat and stress and leaves carbon, varnish and sludge deposits in the engine and allows critical engine components to wear much more rapidly.
We are your one stop source for world's best ultra premium Synthetic Motor Oil and filtration products, which outperforms just about any other competing products like Mobil 1, Quaker State, Pennzoil, Castrol syntec and every other synthetic and conventional petroleum motor oil in the world.
The fact is, AMSOIL pays for itself by extending oil & equipment life. AMSOIL also reduces downtime & maintenance cost, again saving you time and money.

Additional Information
Authorized Dealer Network of Premium Quality AMSOIL Synthetic Lubricants and Filtration Products
Copyright © 2020 www.wboil.com. All Rights Reserved
Home
|
Privacy Policy
|
Site Map
Glenwood, NS
Receive AMSOIL's Confidential Factory Direct Wholesale Price List in your email.
Enter your first name & email address and click on "eMail Price List" button!
AMSOIL Online Store
AMSOIL Preferred Customer Program. Save upto 25%!
Wholesale Business Accounts
Become an AMSOIL Dealer!
Request FREE AMSOIL Catalog
Questions? Please Contact us
Order AMSOIL By Phone
AMSOIL Online Store
Order AMSOIL By Fax
VISA and MASTERCARD is accepted for US and Canada.
Discover and American Express is accepted for US customers only
Virtual Garage & Maintenance Software
MyAMSOILGarage is free to use & available to anyone with an AMSOIL online account!

Select your country.
Canada


Ships from Canada. Prices in CA dollars.
United States


Ships from USA. Prices in US dollars.